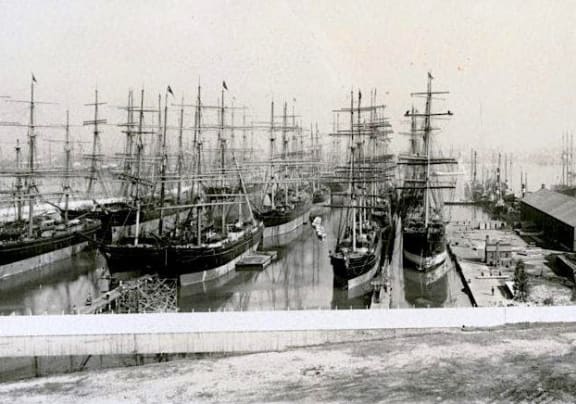 The site of Alta Star Harbor is one of the most historically significant industrial areas in the Bay Area.
Dating back to 1883, multiple independent fishing operators merged to create the largest salmon packing company in the world, the Alaska Packers Association, headquartered in San Francisco. By 1907, the group had expanded to over 300 employees over 25 acres, to include the man-made Alaska Basin.
In 1925, Encinal Terminals, Alameda's first shipping terminal, was built by the California Packing Corporation. The terminals were used until the late 1990's, even during World War II as a General Navy Supply Depot, shipping aviation, fuel, trucks, tanks, guns and general supplies to the US Navy in the South Pacific.
In 1927, a large brick distribution warehouse was constructed by the California Packing Corporation, which later became the foods company, Del Monte. The warehouse was used to store Del Monte brand goods prior to shipping. The brick structure, designed nearly 100 years ago by Philip Bush, still stands today as the exterior facade of Alta Star Harbor. Redevelopment of Star Harbor began in 2001 and the plans for Alta Star Harbor were approved by the Alameda City Town Council in 2014. The historic brick can be seen from the exterior and select interiors still today.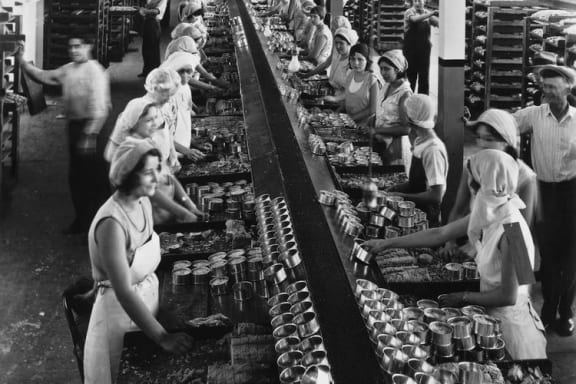 Early 1930's Tuna Cannery
Women Sorting Fruit, 1920's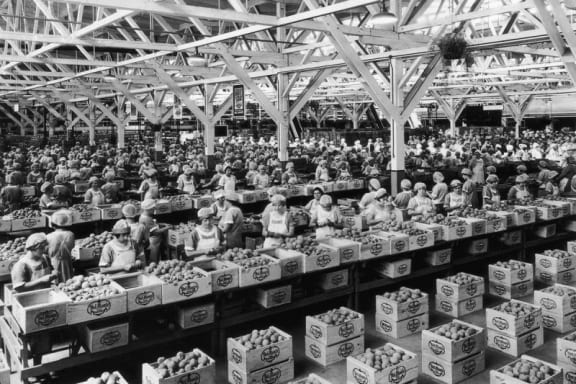 Del Monte Canning Factory, Alameda